Home Spa
Our range of fantastic products at brilliant prices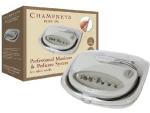 Champneys Professional Manicure & Pedicure System
Champneys Professional manicure & pedicure system will give your nails a beautiful, professional look. The two speed control system moves both clockwise and anti-clockwise for a more thorough and effective treatment.
---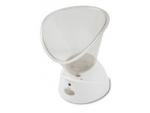 HoMedics MySpa Revitalising Facial Steamer - SCRUFFY BOX - Offer £19.99
Deep cleansing facial sauna for healthy, deep cleansed, glowing skin.
---