Jungle Fever Oxidizing Emulsion Cream - 150ml e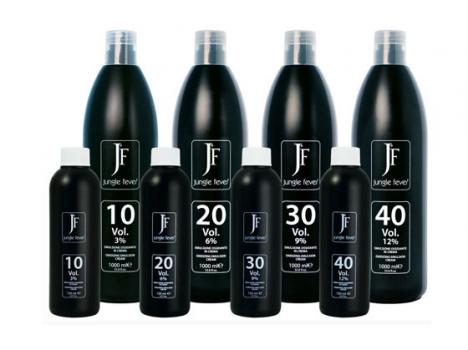 Oxidizing Emulsion Cream - 10 (3%) and 30 (9%) VOL only
---
This Oxidizing Emulsion Cream is studied to optimize the results of the Jungle Fever Colouring Cream as it guarantees the colour's long-lasting effect and stability, avoiding fading in time.



Thanks to its formula rich in natural waxes and essential oils, this Cream treats the hair protecting its structure by creating a delicately-scented homogeneous mix that does not drip

Only available in 10 and 30 Vol. Both 20 and 40 Vol. are not currently available in these compact bottles. See 1,000ml (1 ltr) page for full range
.
---
Jungle Fever Oxidizing Emulsion Cream - 150ml e purchase details and options

| Options | Price | Purchase |
| --- | --- | --- |
| Jungle Fever Oxidizing Emulsion Cream - 150ml e | £2.50 | |