Vivant ReVITAFOAM - moisturising, conditioning and disentangling hair mousse 125g net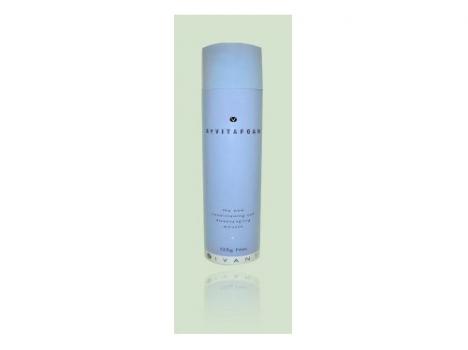 Multi-purpose moisturising foam for all types of hair Spread evenly on either wet or dry hair. Style as usual Tame grey hair - disentangler on long hair - deter fly away ends - minimise effects of sun and chlorine Can be used daily. Innovatively Aust
---
Revitafoam is a multi-purpose, moisturising foam for disentangling and enhancing hair elasticity - a leave in, no rinse moisturiser.
The unique hair-cure base of Revitafoam gives instant visual results - total penetration without being greasy and immediate taming of the hair.
Hair feels good and looks good - minimising frizziness and dryness.
Ingredients: Unique hair cure base and a low impact propellant.
Simply shake well and apply walnut sized amount to hand and spread evenly on to wet or dry hair. Comb or rake through. Do not rinse out. Style as usual.
Suitable for all hair types including frizzy, curly, permed, coloured treated, afro hair, long hair and as an alternative non greasy moisturiser for fine hair.
Use with any shampoo as an additional moisturiser disentangler to conditioner or instead of a conditioner.
---
Vivant ReVITAFOAM - moisturising, conditioning and disentangling hair mousse 125g net purchase details and options

| Options | Price | Purchase |
| --- | --- | --- |
| Vivant ReVITAFOAM - moisturising, conditioning and disentangling | £12.99 | |